Cooperative Extension Service
Cooperative Extension Service provides the people of New Mexico with practical, research-based knowledge and programs to improve their quality of life.
We specialize in:
Animal Management
Agricultural Emergency Preparedness
Youth Development
Featured Content
Youth Development

Our 4-H program provides a creative and supportive environment in which culturally diverse youth and adults can reach their full potential. Our local county program works to develop life skills to help young people become self-directed, productive citizens. We also work to empower adult volunteers who multiply the efforts of our local county Extension staff.
Programs
Pesticide Applicators Workshop
Date: Dec. 7
Time: 9 AM - 3 PM
Location:
Socorro County Annex Building
198 Neel Avenue
Socorro, NM 87801
Register Now!
PA Workshop

Deadline: Dec. 4 at 5 PM
Fee: $15 lunch (payable with a credit card, mailing a check, or bringing the check to the event)
5 CEUs for individuals holding a NMDA private applicator's license
---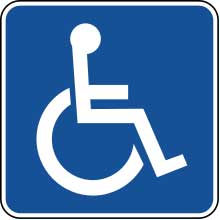 If you are an individual with a disability who is in need of an auxiliary aid or service, please contact Emily Bruton at emferr@nmsu.edu or call at 575-835-0610 by Nov. 22, 2023.

New Mexico State University is an equal opportunity/affirmative action employer and educator. NMSU and the U.S. Department of Agriculture Cooperating.
---
Needs Assessment
Socorro County Residents/Agricultural Producers, we have launched a communications based needs assessment to determine 1) your preferred means of communication and how you would like to receive information from the extension office, 2) what your technological capabilities are, and 3) what your primary area of interest is. With this information, we hope to be able to disseminate more information more quickly that is tailored more to each of your needs. Please take a brief moment of your time to fill out this online survey. If you prefer a written survey, give us a call!
---
Contact Us
Socorro County Extension Service
198 Neel Avenue
Socorro, NM 87801
Phone: 575-835-0610
Email: socorro@nmsu.edu